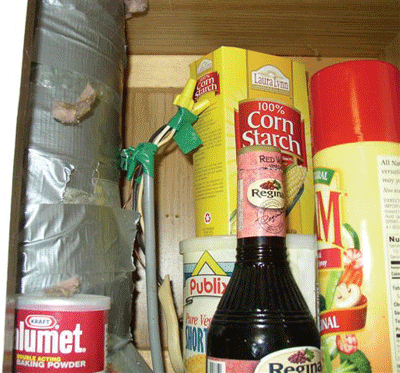 A real recipe for disaster

Be careful grabbing the corn starch!

C. John Limongello
Southern Home Inspection Services
Jasper, Ga.

No access
Here are photos of a sign denoting a whirlpool tub pump access location on the rear exterior wall of a new modular home. All of the homes in this subdivision (all manufactured) were the same way. The sign is approx. 30' above grade, indicating the location of the whirlpool tub pump access panel (under the vinyl siding) being approx. 22' above grade, accessed only from the exterior of the house. Good luck finding a plumber willing to climb an extension ladder and remove the siding to fix the pump!
James Funkhouser
Fairfax Home Inspections, Inc.
Oakton, Va.


Nailed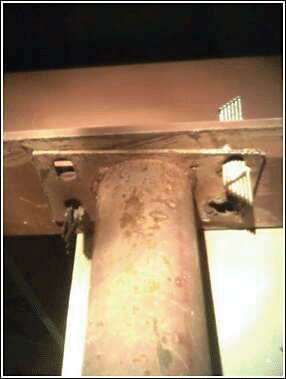 "Well, if we can't find the bolts or the welder, just stick some nails in there."
I can't imagine any other explanation for this find in a one-year-old home.
Jason Ostby
First Defense Home Inspections
Crestwood, IL
Is owning cheaper than renting?
This inspector thought he could lower the ASHI Standards of Practice and get away with it.
Look what his wife did to him! Don't let this happen to you!
Bob Smith
Smith Inspection Services
Austin, Texas