The new Home Energy Score pilot program in Denver, Colorado, combines home inspectors and technology for a successful model of public policy.

Since the beginning of 2019, a unique Home Energy Score (HES) joint partnership has been under way in Denver, Colorado. The partnership combines two key Program Partners, new tech-enabled compliance and scoring methods, and an underrepresented home inspection industry to kick off an important part of Denver's ambitious climate-focused policy initiative.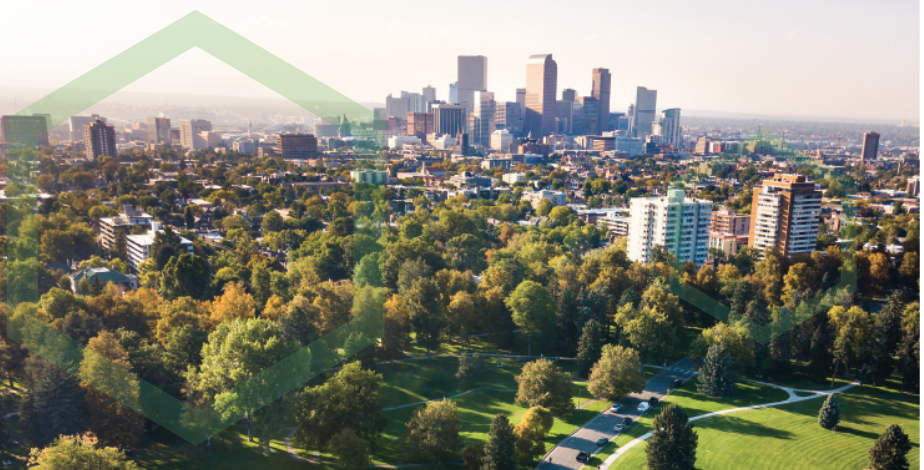 Julie Saporito is the Residential Energy Programs Administrator for Denver's Department of Public Health and Environment. She has been at the helm of this ambitious initiative since its earliest stages. The program is a key component of Denver's long-term 80 X 50 Climate Action Plan (https://www.denvergov.org/content/denvergov/en/environmental-health/environmental-quality/climate.html), which seeks to reduce carbon emissions to 80% below 2005 levels in the city by 2050.
Julie told us that the current effort is a pilot program designed to "establish a home energy rating for all single-family buildings so that owners, renters and potential buyers can make informed decisions about a home's efficiency and operating costs."
Pressed to serve that wide range of resident categories, the city engaged multiple industry players to help determine whether the energy information featured in the U.S. Department of Energy's Home Energy Score—a snapshot of a home's energy performance on a simple 1-10 scale, a calculation of expected utility costs and a list of the most cost-effective energy improvements—is a viable tool for the program's targets when it is delivered to both homebuyers and recent homeowners.
Julie and her team wanted to maximize the value of the Score's information. They operated from two research-backed truisms:
Most of the work ever performed on a home is completed within the first year or two of home ownership.
Homebuyers routinely underestimate or ignore utility costs for the home they're hoping to buy.
Given these realities, Denver was committed to getting the Score's information into homeowners' hands before they jump blindly into improvement projects and, ideally, at the point of sale, in light of the added budget-planning benefit to homebuyers.
For point-of-sale delivery, Julie enlisted the home inspection industry as a natural partner (albeit one that hasn't always received its due respect in energy information delivery) and she also hired a small energy audit firm to serve the recent homeowner segment.
A big factor looming over the entire enterprise is Denver's famously hot housing market (in May, more than 1,600 single-family homes were listed), meaning that a streamlined and painless process was essential both for buyers embroiled in high-pressure sales environments, and for home inspectors with their own busy schedules who can't get bogged down with unwieldy auditing tools or reporting processes.
As a final consideration for program design, Julie's team has been vigilant about gathering information from all parties about whether the Score is delivering value and how easy it is to integrate into the sales process.
The Home Energy Score fit the bill for Julie's needs regarding simplicity, time efficiency and low cost to perform for both homeowners and homebuyers, but she faced a challenge in being able to deliver Scores as a non-utility without a team of in-field energy specialists to meet the quality assurance requirements of the program.
Happily, Denver was able to find help within the HES Program Partner roster in the form of ID Energy, an award-winning Program Partner which, in recent years, pioneered the adoption of remotely conducted quality assurance work for the home inspection industry, and recently introduced the program's first scoring app, which is poised to greatly reduce scoring time on site for all types of Assessors in the program. Assessors using ID Energy's system upload pictures into custom software for all key Score components, and then "desktop QA" files are randomly selected and the inspector-
entered data are compared with pictures and other sources (for example, available public records, home listings, GPS-based maps) to confirm the accuracy. ID Energy's services were a perfect fit for Denver's needs, since ID Energy is flexible enough to support small projects on tight timelines and are the program's true specialists in efficiently training home inspectors to become successful HES Assessors.
Denver is now in full execution mode for this uniquely collaborative pilot, and they have been diligently gathering valuable data relating to not just the city's housing stock, but also to their residents' feelings about receiving the Score, both as new homeowners and as buyers at point of sale. The data will be critical to informing the city's ultimate decision as to how best to move forward on a more permanent basis with the home-focused aspect of their sustainability plan, and Julie is encouraged by the feedback that she's been gathering from her fellow Denverites so far.
The mission for any program that Denver adopts is to drive actual energy improvements in homes rather than to simply provide information, so they are pleased to see that nearly half of homeowner respondents say that they plan to make at least some of the energy improvements called out in the HES report's "recommended actions" section. Equally encouraging is the fact that 90% of respondents "see it as a positive to raise awareness about a home's energy performance during the buying/selling process."
The program also bodes well for the workforce that is actually delivering the Scores for this initiative. To date, most Scores have been delivered to new homeowners by the energy auditing firm, which reports that, compared with the full-blown audits they usually perform, the Score provides an impressive information-to-time-commitment balance, and that the reports are very easy for homeowners to understand. They further appreciate not having to support "extra bodies" in the home for traditional in-field QA because they're participating in ID Energy's remote service solution. Similarly, the dozen or so home inspectors now on board are the first group in the country to use ID Energy's new scoring app, and they report that they are able to deliver a customer-pleasing HES report in as little as 10 additional minutes over their standard inspection because they're gathering most of the data the Score requires as part of their standard inspection. The HES program plans to promote these inspectors' success and the Score's viability for inspectors in the rest of the country, especially in light of the overwhelmingly positive feedback from homebuyers.
All told, Denver's experiment shows the best of what's possible in these city- and state-based policy "laboratories" around the country, both as a means to comply with established master plan,s and as a way to show the broader market that homeowners and homebuyers are very interested in understanding the energy-related aspects of their homes, and in getting good advice from trusted professionals about how to improve them.
Jen Gallegos (jeng@ashi.org) at ASHI HQ is always on hand to answer questions and to give encouragement to inspectors looking to get started using the Score. Or you can head right to ID Energy and get signed up at energyscoreusa.com/sign_up.php.