Six past-presidents of the Garden State Chapter and the
current president attended a recent educational seminar.
Chapter presidents, past to present, l to r: Joe Corsetto, Robert Fico, David Whittle, Ken Salvo, Peter Engle, Ernest Borsellino and Kevin Vargo.



North Virginia Chapter Members Meet Governor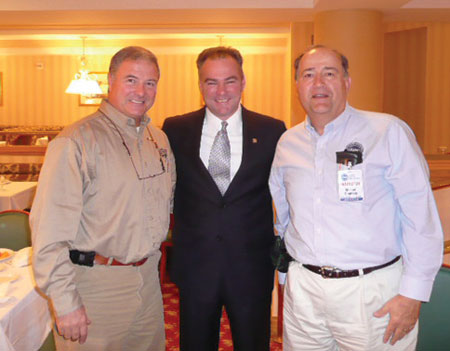 While exhibiting at the Northern Virginia Association of Realtors Convention Oct. 22, in Mclean, Va., Brad Stange, NOVA ASHI marketing chair (left) and Michael Stephens, NOVA ASHI immediate past-president (right), met Virginia Governor Tim Kaine (center).

North Carolina Peer Review Committee Featured on President's Podcast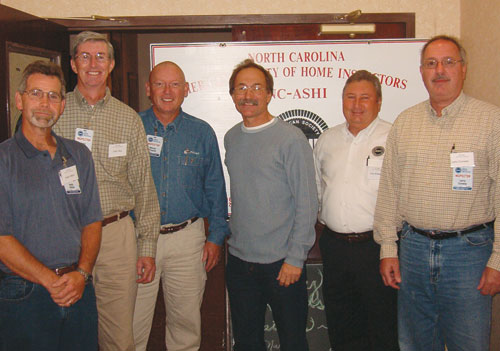 North Carolina's Peer Review Committee was featured on ASHI President Frank Lesh's November podcast after he attended the chapter's fall conference. He is pictured here with chapter members, left to right, Andy Hilton, John Guy, Marion Peeples, Lesh, Tom Edwards and Larry Conway. To view the podcast, log in on www.ashi.org,
then click here
.