Inspective - The ASHI Blog
About the House: Home is where the garden is
by Dave Kogan (9/18/2017)
Originally posted in The Sturgis Journal
by Rob Kinsey
Sometimes, the best part of a home really isn't a part of i, so much as a place "in" it.
Sometimes, the best part of a home really isn't a part of i, so much as a place "in" it. Like the dining room or the patio and deck. For many of us, it can be the kitchen because that's often where everyone gathers. It might be a game room in the basement or the home theater for those who have the space.
For me, it's where the food is served. That can be the kitchen counter, dining room, deck or even standing and wandering around. Sometimes, it's the dock or the pontoon boat, but too often, it's the desk in a mad dash to eat, work and get to the next thing.
Other great places are gardens. Whether they're big or small, flower or vegetable gardens aren't exactly part of the house, but they are a part of the landscapes, properties and, most importantly, lives. I don't recall not having a garden.
As I was growing up, there were several places in the yard for flowers and we always seemed to plant a tree or two 'round about the neighborhood. When my dad was working long hours and usually far from home, he would have a small vegetable garden in a corner of the lawn. Some squash, peppers and tomatoes were sometimes the extent of it.
One year when I was rather young, I planted potatoes in with his vegetables. I waited and watched for an eternity. It was most likely closer to three weeks, then I forgot all about it. A lifetime later, he reminded me I needed to go dig up my forgotten taters so we could make a meal. I still remember being fascinated at how long they took to grow and how incredibly small they were. But did they ever taste good!
He and I canned tomatoes, potatoes, horseradish and all sorts of things, but mostly we ate the wonderful fruits of the harvest fresh for dinner. I just got done canning applesauce, tomatoes and hot peppers and still think about all of the meals where we just picked what was ready and stirred everything together in one pan and ate whatever it was, sometimes tasty, sometimes not, but always memorable.
Tomatoes are nearing completion now, then we'll still be eating them green and fried, in all the best places About the House.
Haisler: Revisiting home inspections
by Dave Kogan (9/18/2017)
Originally published in the Northwest Herald
Two months ago I wrote about home inspections which generated a few more questions from readers. First, let's keep in mind that these are legal questions, I'm not an attorney, and this is not legal advice but rather my opinion based on my knowledge and over 20 years experience in real estate.
Q: What does a home listed in "as is" condition cover the seller when selling a house?
When a property is listed in "as-is" condition, it could mean a couple of things. Mostly it is a signal to the buyer that the seller is not willing to make any repairs or offer any type of credit for issues found during a property inspection. It does not mean that the buyer has to buy the home regardless of what is found and it does not mean that the buyer is waiving his/her right to have the property inspected. All real estate agent's representing the buyer should consult with their client about getting the property inspected. The common contract used in Northern Illinois clearly calls out a specific attorney approval and home inspection period to allow for the inspection of the property. In my opinion, all buyers should hire a licensed whole-house home inspector to review the property. It's just good to know what you are getting. And you should do this as soon as possible so as to have time to review the findings with your agent or attorney within the 5 business day time frame – that goes fast – so don't wait.
Q. What happens when a seller gets sued for not disclosing said issues that a home inspector found?
First, the common contract referenced above has a number of built in disclosures as does the Illinois statute – namely Residential Real Property Disclosure Form (RRPDF). In essence the contract becomes a legal affidavit were the seller is stating that they have not done any work to the property that wasn't property permitted by the appropriate governing body that should have been permitted. In many cases this promise runs for up to 7 years after the contract so it shouldn't be taken lightly. The RRPDF is also an affidavit signed by the seller which requires them to answer a couple dozen questions about the property and any known defects. If a seller knew of a defect, but had it repaired and the defect no longer exists, then no defect exists. But sometimes there is an attempt to fix a known defect that fails to work. If the seller knows the repair did not work and the defect still exists, it needs to be disclosed on the form. If the seller tries to hide a known defect, they could be sued for fraud. Something as simple as painting the ceiling to hide the evidence of a roof leak and then not disclosing the leak could be an issue. Of course every situation is unique, and assumptions shouldn't be made. But hiring a home inspector would very likely uncover such an issue from the attic inspection. The results of these lawsuits can be a huge loss of time, certainly they are expensive as the losing party may be held liable for the prevailing party's attorney's fees, and fines and awards may be levied. It is far better off to discuss the known defects and negotiate them instead of trying to hide them.
Q. I'm buying a foreclosed property, what does the bank have to disclose?
A few years ago the law changed on this a little. That is, the RRPDF disclosure form used to say that if the seller hadn't lived in the property for the last 12 months they weren't required to complete the form. This language was removed a number of years ago so that certain owners of the property regardless of occupancy would still have to execute this disclosure form. That being said the form still exempts a number of 'sellers' from having to complete the form. One type that is specifically called out and exempted is those who have taken ownership of the property through the foreclosure process. Special note here: short sale sellers are not exempted; they must still execute the RRPDF. So a lender that forecloses on a property wouldn't have to complete the form but they would still be required to disclose any known latent material defects on the property. But if they haven't lived there or in many cases even set foot on the property, how would they know? So the dilemma comes up that what if a buyer put an offer in on a property like this, conducted a home inspection and found true defects, wouldn't the seller know be aware? Maybe. The legal issue arises that there is only a suspicion that a defect exists at this time. The owner would likely need to conduct their own investigation to determine if, indeed, there was a defect in the property. And now we need to ask, why would they do that research? Right, they likely wouldn't. So is there really something for them to disclose or not. Furthermore, the way the industry has learned to handle this situation is that both the owner/seller and the seller's agent don't want to see a copy of the home inspection report. And even if it is sent to them, most won't open it. If the buyer wants out of the deal as a result of their due diligence (read "home inspection issue") the seller will simply let them go and usually return the earnest money promptly. In other words, they won't even put themselves into the situation of whether they know of a potential defect or not.
Lastly, if a seller's agent is aware of a known defect on the property, they are obligated to disclose it even if the seller insists on not disclosing it. Of course this puts the agent into a very difficult situation at which time I would argue they have the need to get their client to talk with an attorney to convince then to disclose the defect or the listing agent should walk away from the deal.
• Jim Haisler, MRE, RCE, is CEO for the Heartland Realtor Organization, headquartered in Crystal Lake, a nonprofit trade organization serving over 1,100 real estate related professionals throughout Northern Illinois and Southern Wisconsin. Licensed since 1996 he has a master's degree in real estate, holds an Illinois managing broker's real estate license, an Illinois continuing education instructor's license and an Illinois pre-license instructor's license.
Window safety film testing video
by Dave Kogan (9/12/2017)
By Reuben Saltzman
Dustin and I made a video discussing window film, hazardous locations for glass, and options for making a home safer.
If the video doesn't appear above, please click this link to see it: https://youtu.be/Igkq7bQoZkY
Conclusions:
If you have standard glass in a hazardous location, do something to make it safer. Either replace the glass with tempered glass or have a safety film applied.
If a safety film is going to be applied, the best option would be to have 3M™ Safety & Security Window Film professionally installed. I contacted Columbia Window Film and Graphics, and they had a minimum fee of $250 to install this film. Also, they said this fee might cover roughly five windows, but of course, prices vary depending on a lot of things. If they can make the film look good for this price, I call this a bargain.
If you're going to apply a safety film yourself, make sure that you have a lot of patience. The film that I used in the video was BDF S8MC Security and Safety Film.
For detailed information on safety glass, please check out Douglas Hansen's excellent article on the topic: http://www.codecheck.com/cc/ccimages/PDFs/SafetyGlazingHansenOctober2011.pdf.
Author: Reuben Saltzman, Structure Tech Home Inspections
5 Home Maintenance Tips for Fall
by Dave Kogan (9/6/2017)
Your clients may be able to shave up to 30 percent off their energy bills this fall by conducting appropriate preparation measures on their home. For example, stripping and caulking the home to prevent drafts could be a major money saver, according to WIN Home Inspection.
WIN President Steve Wadlington offers the following five tips to share with your clients on how to clean and update the home to get it cold weather-ready:
Check the roof. Sun exposure can cause warping, fading, chipping, and other deformities to roofs and siding materials. Inspect the roof for cracks or other damages, and repair any issues before winter.
Sweep the chimney. If there is a blockage, or if residue is built up, the risk of fire and other safety issues increases. Homeowners will want to make sure the chimney is clean and in tip-top shape for winter use.
Clean the gutters. Check gutters for leaves or other debris that may be blocking water flow. Be sure to clear them out so water can properly drain. Gutters are essential in preventing water damage and other costly repairs.
Check weather stripping and caulking. This is essential to keep windows and doors sealed. Windows and doors may become slightly detached from their frames during colder months, so it's important to make sure they are properly attached at the beginning of the season.
Check out floors. With all the heat and moisture of the summer months, floors may be showing some signs of wear and tear. Scratched, dull, or damaged floors should be professionally scuff-sanded and recoated.
Source: WIN Home Inspection
Is FEMA Hiring 'Field Inspectors' and Paying Them Thousands Per Week?
by Dave Kogan (8/31/2017)
Originally posted at Snopes.com
The Federal Emergency Management Agency confirmed that a flyer advertising high-paid jobs available through 31 August 2017 is real.
CLAIM
After Hurricane Harvey, jobs for "FEMA field inspectors" paying between $2,000 and $5,000 were available immediately with few qualifications.
RATING
MOSTLY TRUE
WHAT'S TRUE
FEMA is hiring an unspecified number of "Field Inspectors".
WHAT'S FALSE
FEMA is not hiring anyone through an 888 area code; FEMA is not hiring people at $2,000 a week for a 90-day period; FEMA does not appear to be charging applicants for surge capacity jobs.
ORIGIN
On 25 August 2017, Hurricane Harvey made landfall in Texas, bringing extended heavy rainfall, flooding, and, of course, rumors and scams in its wake.
One such rumor involved high-paying Federal Emergency Management Agency jobs ("FEMA Field Inspectors") purportedly created by the storm. Readers forwarded various versions of the rumor they spotted on social media, most mentioning a "Mr. Adrian Davis" recruiting a thousand workers for positions paying between $2,000 and $5,000 per week:
FEMA is looking to hire help. $2000 per week plus expenses. 90 days or longer they need over 1000 people. Cannot have any felonies. 888 776 1296. Mr. Adrian Davis.
True of False?
I have not been able to verify this-the phone number goes from a fast busy to a regular busy.
Thank you
There is a post going around Facebook seeking FEMA Field Inspectors. $4-5 K per week. No experience necessary. The ad contains an error: "Will be reimburse travel"
The phone number to call is 214-[redacted].
All sounds too good to be true and I don't see anything similar on the FEMA website or Facebook page.
Can you please check out a rumor via Facebook that FEMA is paying people up to 5,000 dollars per week to work in Houston as field inspectors. They have to call 214.[redacted] to register.
Why wouldn't the FEMA hire people directly? Sounds like a HUGE scam to me!!
The rumor spread quickly, thanks to its plausible premise of FEMA being understaffed in August 2017, the high (but not impossibly so) pay described, and the ease with which one could plausibly qualify. Although some iterations listed an area code of (888) and a contact name of "Adrian Davis," others provided a 214 (Dallas-area) number which appears to have no affiliation with FEMA. A poster provided an application deadline of 31 August 2017:
On 30 August 2017, the agency addressed the "FEMA Field Inspectors" rumor on its official Facebook page:
FEMA linked to a Hurricane Harvey page, with an expandable section titled "

Rumor Control

." That section revealed that the rumor was in fact mostly true:

There is a lot of misinformation circulating online and because rumors spread fast please tell a friend, share this page, and help us provide accurate information. Check here often for an on-going list of rumors and their true or false status.
Hiring
Rumor: There are reports of a flyer titled FEMA Field Inspectors needed ASAP and states Earn $4-5K per week call (214) 284-6594 for instructions on how to apply between the hours of 9:00am – 11:00am up to August 31, 2017.
This report is TRUE. (August 29).
FEMA is hiring field inspectors under a pre-existing contract to assist with surge capacity of field inspections. Read more about becoming a home inspector.
Rumor: There are reports stating FEMA is looking to employ 1,000 people offering to pay $2,000/week for 90 days and the phone number to call is 888-776-1296.
This report is FALSE. (August 29)
Learn more about official FEMA job opportunities to help with the response and review a list of trusted non-profit organizations who are active in disaster response.
According to FEMA, these jobs are available under a pre-existing contract "to assist with surge capacity," and the 214 number circulating is legitimate, as is the 31 August 2017 deadline. However, FEMA says the 888 number is not legitimate and the "$2,000 a week for 90 days" claim is inaccurate.
We contacted the agency for further confirmation, but we have not yet received a response.
How does Bitcoin work?
by Dave Kogan (8/28/2017)
We recently saw a post in a group on Facebook about accepting Bitcoin. So we wanted to break down what Bitcoin is and how it works.
What is Bitcoin?
Bitcoin is a new currency that was created in 2009 by an unknown person using the alias Satoshi Nakamoto. Transactions are made with no middle men – meaning, no banks! There are no transaction fees and no need to give your real name. More merchants are beginning to accept them: You can buy webhosting services, pizza or even manicures.
Watch video on what Bitcoin is here: https://youtu.be/Gc2en3nHxA4
Why Bitcoins?
Bitcoins can be used to buy merchandise anonymously. In addition, international payments are easy and cheap because bitcoins are not tied to any country or subject to regulation. Small businesses may like them because there are no credit card fees. Some people just buy bitcoins as an investment, hoping that they'll go up in value.
Acquiring Bitcoins
Buy on an Exchange
Several marketplaces called "bitcoin exchanges" allow people to buy or sell bitcoins using different currencies. Mt. Gox is the largest bitcoin exchange.
Transfers
People can send bitcoins to each other using mobile apps or their computers. It's similar to sending cash digitally.
Mining
People compete to "mine" bitcoins using computers to solve complex math puzzles. This is how bitcoins are created. Currently, a winner is rewarded with 25 bitcoins roughly every 10 minutes.
Owning Bitcoins
Bitcoins are stored in a "digital wallet," which exists either in the cloud or on a user's computer. The wallet is a kind of virtual bank account that allows users to send or receive bitcoins, pay for goods or save their money. Unlike bank accounts, bitcoin wallets are not insured by the FDIC.
Anonymity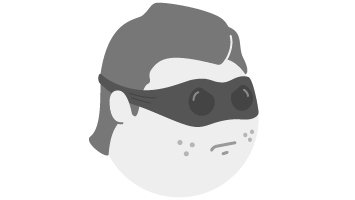 Though each bitcoin transaction is recorded in a public log, names of buyers and sellers are never revealed – only their wallet IDs. While that keeps bitcoin users' transactions private, it also lets them buy or sell anything without easily tracing it back to them. That's why it has become the currency of choice for people online buying drugs or other illicit activities.
Future in question
No one knows what will become of bitcoin. It is mostly unregulated, but that could change. Governments are concerned about taxation and their lack of control over the currency.
Terminix Releases Top 20 Bed Bug Cities List
by Dave Kogan (8/24/2017)
Originally published on Businesswire.com
Ohio itches its way to the top in survey of 2017 bed bug services
Terminix Releases Top 20 Bed Bug Cities List (Graphic: Business Wire)
MEMPHIS, Tenn.--(BUSINESS WIRE)--Just in time for late-summer vacations and students returning to college campuses, Terminix®, a leading provider of termite and pest control services in the United States and a ServiceMaster (NYSE: SERV) company, released a list of the top 20 bed bug-infested cities in America, based on service requests the company received during the first half of 2017.
The list includes cities across the United States and features the following five top cities: Cleveland, Cincinnati, Detroit, Las Vegas, and Denver. Four states scratched their way onto the list with more than one city: Ohio, Arizona, Pennsylvania and California.
The top 20 cities for bed bug infestations in the United States* are:
1. Cleveland, Ohio
2. Cincinnati, Ohio
3. Detroit, Michigan
4. Las Vegas, Nevada
5. Denver, Colorado
6. Houston, Texas
7. Phoenix, Arizona
8. Indianapolis, Indiana
9. Oklahoma City, Oklahoma
10. Philadelphia, Pennsylvania
11. Baltimore, Maryland
12. Pittsburgh, Pennsylvania
13. Washington, D.C.
14. Tucson, Arizona
15. San Francisco, California
16. St. Louis, Missouri
17. Atlanta, Georgia
18. Tampa, Florida
19. Memphis, Tennessee
20. San Diego, California
The bed bug experts at Terminix say that bed bug infestations have significantly increased since the late 1990s, and while researchers are unsure of the exact causes, factors such as increased international travel and insecticide resistance likely bear some responsibility.
"Bed bugs are notoriously difficult to eradicate," said Paul Curtis, director, technical services at Terminix, "and they can travel to new locations very easily—hitching a ride on clothing, handbags, suitcases and taxis, which can create substantial infestations in no time."
Without the help of a professional, bed bugs can hide undetected for months. Signs of an infestation include reddish-brown blood spots on sheets or mattresses, a strong musty odor, or sightings of the pests themselves, which are the size, shape and color of an apple seed. Home or business owners who suspect a bed bug problem should contact a pest control company as soon as possible to schedule an inspection.
*This list was created by compiling actual services data from more than 300 Terminix branches across the country. The rankings represent Metropolitan Statistical Areas (MSAs) with the highest number of actual services between Jan. 1, 2017 and June 30, 2017.
Terminix
Terminix is the leading provider of termite and pest control services in the United States. Headquartered in Memphis, Tenn., Terminix services approximately 2.8 million residential and commercial customers in 47 states and 22 countries. Terminix provides pest control services and protection against termites, rodents and other pests. Terminix is a business unit of ServiceMaster Global Holdings, Inc. (NYSE: SERV), a leading provider of essential residential and commercial services. Terminix is the Official Pest Control Specialist of Minor League BaseballTM. To learn more about Terminix, visit www.Terminix.com.
ServiceMaster
ServiceMaster Global Holdings, Inc. (NYSE: SERV) is a leading provider of essential residential and commercial services, operating through an extensive service network of more than 8,000 company-owned locations and franchise and license agreements. The company's portfolio of well-recognized brands includes American Home Shield (home warranties), AmeriSpec (home inspections), Furniture Medic (furniture repair), Merry Maids (residential cleaning), ServiceMaster Clean (janitorial), ServiceMaster Restore (disaster restoration) and Terminix (termite and pest control). We serve residential and commercial customers through an employee base of approximately 13,000 company employees and a franchise network that independently employs an estimated 33,000 additional people. The company is headquartered in Memphis, Tenn. Go to www.servicemaster.com for more information about ServiceMaster or follow the company at twitter.com/ServiceMaster or facebook.com/ServiceMaster.
Pest inspector without valid license leaves Pinckney family in home with serious termite damage
by Dave Kogan (8/22/2017)
Family of former Marine stuck after termite nightmare
PINCKNEY, Mich. - It was their dream home, but little did they know, it was more of a nightmare.
Aaron Soulliere, a former U.S. Marine who also was a combat instructor, bought his first home with his wife, Kirsten, and their daughter.
After being cleared for a Veterans Affairs loan, they settled down on a few acres of land in Pinckney.
The loan required them to get a pest inspection of the home. The inspection was done by Absolute Pest Control in Howell two months before they closed on the house in October 2015. The documents from the test state no evidence of termite damage was found.
As the Soullieres started to remodel and move things around in their basement's laundry room, they found evidence of termites.
Months later, a different inspector issued a report to the couple stating a professional pest control company should not have missed the termite damage.
The report also said the level of infestation in the home took three to five years to reach that point.
Help Me Hank did some digging and learned, according to state records, Absolute Pest Control was automatically dissolved on July 15, 2015, for failing to file the proper documents to the state. The inspection took place after that date.
We also learned the owner of the business, Jeffrey Willhite, has not been licensed with the Michigan Department of Agriculture and Rural Development since 2009. He also declined to renew his pesticide license in 2010.
So what can you do to insure this doesn't happen to you?
Choosing a termite inspector who works for a licensed pest management company is key. A licensed termite inspector should have experience identifying different types of termites and detecting signs of activity.
He or she should also know about local, state and federal pest control regulations for treatment products.
A true expert has experience using a variety of methods and can advise you on the best method to treat termites.
He or she will also provide an inspection report that offers advice on prevention techniques for the future, not just treatment.
When it comes to the company behind the inspector, you should choose one that has a long-standing service record for effective control.
Usually, it will provide a free, on-site inspection before quoting a price for treatment. This ensures the recommended treatment is customized to your home's needs. Companies usually have a long-term guarantee to protect your home as well.
Termite treatment should come with a service guarantee. Make sure you understand the guarantee and any exceptions it might include.
You can help the Soulliere family with its termite treatment expenses by clicking here.
Changing Landscape in Residential Construction Defect Cases
by Dave Kogan (8/21/2017)
Jennifer M. Horn, The Legal Intelligencer
It is no secret that building envelope construction defects are prominent throughout our region. This issue affects thousands of properties and multiple builders. These defects are truly latent, with no visual cues or outward manifestation of water infiltration. Homeowners often discover the defect when they see scaffolding at their neighbor's home and wonder if their home is similarly impacted. When invasive tests are finally performed, they often reveal a costly problem that in most cases requires removal and replacement of the entire building envelope, microbial growth remediation, window and door replacement as well as interior work. Real estate transactional practitioners and construction attorneys are left to navigate scopes of repair and sort through the shifting causes of action on behalf of the builders, subcontractors and the homeowners who are impacted.
Practitioners should be mindful of recent changes in the law affecting subsequent purchasers and spoliation. For those who purchased property from someone other than the builder (a subsequent purchaser), the landscape has improved, forcing contractors and builders to reassess the number and types of potential claims leveled against them. From the spoliation perspective, all parties must be especially mindful of new pitfalls relating to mere photographic evidence. Lastly, when considering whether to have an invasive moisture test performed, the Seller's Disclosure Law must be considered, along with timing concerns.
For builders and subcontractors, Conway v. Cutler, a case that eliminated the cause of action for breach of implied warranty of habitability for subsequent purchaser homeowners, served to curtail the number of available potential claims. Under Conway, subsequent purchaser families who had otherwise timely and viable claims, faced serious challenges and were discouraged from pursuing recovery because they lacked privity with the builder.
A Seat at the Table for Subsequent Purchasers
However, this landscape changed in August 2016 when the Superior Court in Adams v. Hellings Builders, held that fraud and claims under Pennsylvania's Unfair Trade Practices and Consumer Protection Law (UTPCPL) may be successfully asserted by third parties (including subsequent purchaser homeowners) against contractors who made misrepresentations to the original purchasers. According to Hellings, the absence of technical privity is not a bar to recovery when reliance is specifically foreseeable and damage proximately results. In this regard, courts have specifically determined that the existence of a third-party purchaser of property is foreseeable. The Hellings court held that when fraud creates or conceals a latent building envelope defect, transfer of the defective chattel or realty to a third party does not absolve the builder from liability for damages caused by the fraud. Instead, the focus turns to whether reliance on alleged misrepresentations such as, general advertisements, branded marketing materials, statements on a website, or statements in the original agreement of sale, were specifically foreseeable.
With the decision in Hellings, technical privity is specifically not required to assert a cause of action for fraud or a violation of the UTPCPL. Subsequent purchaser homeowners have a renewed pathway for claims and many regional contractors are reassessing the number of potential claims. Previously denied claims may now be viable in light of this change in the law. Practitioners should revisit timing concerns for all subsequent purchaser clients. For contractors and builders, Hellings is sure to increase the number and type of claims at issue.
Spoliation: Use caution when remediating
The doctrine of spoliation features prominently in many of these matters because the parties frequently mitigate their damages through repair and remediation. The recent case of Kinder v. Heritage Lower Salford, although nonprecedential, provides a cautionary and important roadmap for all construction practitioners and parties. In Kinder, the homeowners remediated their defective stucco during the litigation, taking photographs of the work, but not notifying the defendants of the repairs. No experts observed the remediation work and the plaintiffs' own expert was unable to prepare a report based on the photographic evidence gathered in this case. In granting a motion in limine, the court barred evidence at trial and determined that the Plaintiffs were at fault for destroying the evidence at issue. As a result, the defendants were unable to conduct a physical inspection or otherwise identify the cause/source of the subject water infiltration and present a defense. Consequently, the Kinders' claim was barred.
Practitioners should be cognizant of the fast pace of remediation and give reasonable notice to all parties and experts. Physical evidence of the underlying construction defect and damaged property should always be preserved to insulate against spoliation claims, which, as Kinder advises, can be fatal.
Building Envelope Defects and the Changing Real Estate Landscape
Building envelope defects have had a tremendous impact on the real estate market and the pace and manner of sales. It has become widely known that building envelope defects are not limited to stucco homes. Homes with brick, cultured stone and fiber cement siding can also have building envelope defects. This is where construction law intersects with the real estate practice and, importantly, Sellers' Disclosure Law. Homeowners weigh the benefits and risks of having an invasive moisture penetration test performed on their home. The results of these tests must be disclosed with any sale. Such a test is necessary evidence to reveal the defect. However, if a potential claim is untimely, homeowners may not want to know whether they have a building envelope defect. Pitfalls await as more and more real estate agents are recommending that their buyers perform invasive moisture tests along with routine home inspections prior to purchasing a home. Real estate agents, homebuyers and sellers should be aware that claims against sellers for failure to disclose building envelope defects are on the rise.
The issues surrounding building envelope defects are multilayered and very complex. We find that homebuyers and builders receive a lot of bad information from multiple sources. In our office, we often hear from homeowners who believe they are "out of time" because their home is over 12 years old. However, often because of the facts of their specific case, this is not true. Builders believing they are immune to claims from subsequent purchaser homeowners must also reevaluate in light of Hellings, which directly refutes this position. Practitioners advising homebuilders and homeowners should be cautious as the legal landscape continues to shift. •
Jennifer M. Horn is managing member of Horn Williamson. She has built her practice representing owners, construction managers, contractors, subcontractors, suppliers, sureties and homeowners in matters arising from public and private construction projects. In addition to construction, Horn is active in the women and minority-owned business community and can be reached at jhorn@hornwilliamson.com and at 215-987-3800.
8 Don't of Social Media
by Dave Kogan (8/14/2017)